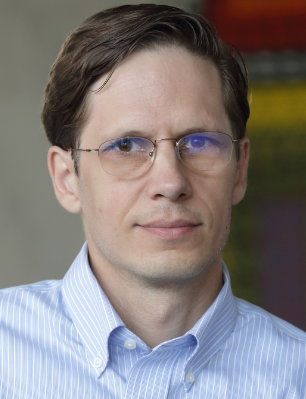 Vojtech Huser, MD, PhD
Applied Clinical Informatics Branch
Staff Scientist
Contact Information
Building 38A - Lister Hill Center, 9N919
301.827.4990
vojtech.huser@nih.gov
Expertise and Research Interests:
Dr. Huser was born in the Czech republic. He received his MD from Palacky University (Olomouc, Czech republic, EU) and PhD degree in Biomedical Informatics from University of Utah (Salt Lake City, Utah, USA). His research interests are clinical informatics, knowledge representation, clinical research informatics, data repositories and data analysis, workflow technology, executable clinical guidelines, medical decision support systems and quality improvement in healthcare. As informatician, Dr. Huser worked with numerous informatics systems at Intermountain Healthcare in Utah, Marshfield Clinic in Wisconsin or NIH in Maryland (intramural campus). He is a former Fulbright scholar (his PhD degree), recipient of Young Investigator Award from HMO Research Network and has authored papers that won AMIA Distinguished paper and AMIA Homer Warner Best Paper awards.
Publications:
Huser V, Williams ND, Mayer CS.
Linking provider specialty and outpatient diagnoses in Medicare claims data: Data quality implications.
Appl Clin Inform. 2021 Aug;12(4):729-736. doi: 10.1055/s-0041-1732404.
Mayer CS, Williams N, Huser V.
CONSIDER Statement: Consolidated Recommendations for Sharing Individual Participant Data from Human Clinical Studies.
AMIA Annu Symp Proc. 2021;2021:438-444.
Williams N, Mayer CS, Huser V.
Data Characterization of Medicaid: Legacy and New Data Formats in the CMS Virtual Research Data Center.
AMIA Annu Symp Proc. 2021;2021:644-652.
Williams ND, Huser V, Rhame F, Mayer CS, Fung KW.
The changing patterns of comorbidities associated with human immunodeficiency virus infection, a longitudinal retrospective cohort study of Medicare patients.
Medicine (Baltimore). 2021;100(16):e25428. doi:10.1097/MD.0000000000025428.
More...