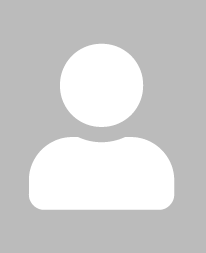 Yuqing Mao
Computational Health Research Branch

Contact Information
Nihbc 38A - Lister Hill 9n913
301.827.5533
yuqing.mao@nih.gov
Expertise and Research Interests:
Dr. Mao is currently a research programmer in Lister Hill National Center for Biomedical Communications, U.S. National Library of Medicine (NLM), National Institutes of Health (NIH). Prior to joining the LHNCBC, he was a Professor at Nanjing University of Chinese Medicine in China and a research fellow at National Center for Biotechnology Information (NCBI). Dr. Mao has received a Ph.D. degree from the School of Computer Science and Engineering, Nanyang Technological University, Singapore (2012), and B.S. and M.S. degrees in computer science from Nanjing University in China in 1997 and 2000, respectively. His research interests include Biomedical Informatics, Natural Language Processing, Machine Learning, Information Retrieval, Human Computer Interaction and Social Computing.
Publications:
Wijesiriwardene T, Nguyen V, Bajaj GK, Yip HY, Javangula V, Mao Y, Fung KW, Sheth A, Parthasarathy S, Bodenreider O.
UBERT: A Novel Language Model for Synonymy Prediction at Scale in the UMLS Metathesaurus.
arXiv:2204.12716 https://doi.org/10.48550/arXiv.2204.12716.
Mao Y, Fung KW.
Use of Word and Graph Embedding to Measure Semantic Relatedness between UMLS Concepts.
Journal of the American Medical Informatics Association, 27(10), 1538-1546.
Mao Y, Fung K, Demner-Fushman D.
Drug-drug Interaction Extraction via Transfer Learning [Poster].
AMIA Fall Symposium, 2019.