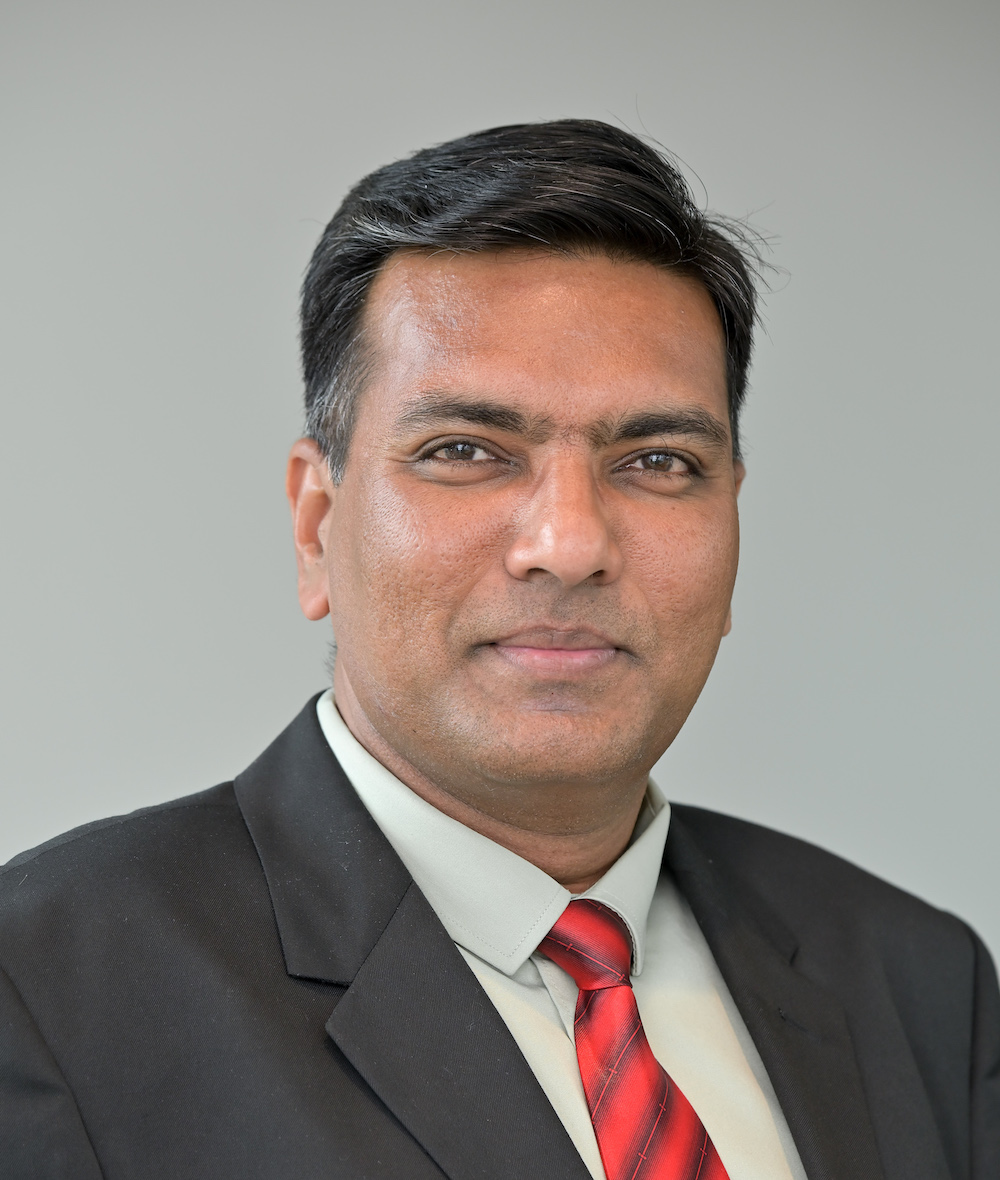 Sivarama Krishnan Rajaraman, PhD
Computational Health Research Branch
Research Scientist
Contact Information
Building 38A - Lister Hill Center, 10N1003K
301.827.2383
sivaramakrishnan.rajaraman@nih.gov
Expertise and Research Interests:
Dr. Sivarama Krishnan Rajaraman is working as a research scientist at the National Library of Medicine (NLM), National Institutes of Health (NIH). Dr. Rajaraman received his Ph.D. in Information and Communication Engineering from Anna University, India. He is involved in projects that aim to apply computational sciences and engineering techniques toward advancing life science applications. These projects involve the use of medical images for aiding healthcare professionals in low-cost decision-making at the POC screening/diagnostics. He is a versatile researcher with expertise in machine learning, data science, biomedical image analysis, and computer vision. He has more than 15 years of experience in academia where he taught core and allied subjects in biomedical engineering. He has authored several national and international journal and conference publications in his area of expertise. Dr. Rajaraman is an Editorial Board member of the journals PLOS ONE and MDPI Electronics. He is reviewing manuscripts for more than 75 journals including those published by Nature, Lancet, IEEE, MDPI, Elsevier, and other leading conferences including CVPR, EMBS, CBMS, and MICCAI. Dr. Rajaraman is a Life Member of the Society of Photo-optical Instrumentation Engineers (SPIE), a regular member of the Institute of Electrical and Electronics Engineers (IEEE), IEEE Engineering in Medicine & Biology Society (EMBS), and the Biomedical Engineering Society (BMES).
Honors and Awards:
Dr. Rajaraman received the NLM Special Acts/Services Group Award in 2018. He is placed in the top 1% of reviewers consecutively on Publons' global reviewer database for the award years 2017-18 and 2018-19. This award is determined by the number of peer review reports performed during the given award year.
Publications:
Alzamzmi GA, Rajaraman S, Sachdev V, Antani S.
Trilateral Attention Network for Real-Time Cardiac Region Segmentation.
IEEE Access, vol. 9, pp. 118205-118214, 2021, doi: 10.1109/ACCESS.2021.3107303.
Rajaraman S, Alzamzmi GA, Folio L, Alderson P, Antani S.
Chest X-ray bone suppression for improving classification of tuberculosis-consistent findings.
Diagnostics. 2021; 11(5):840. https://doi.org/10.3390/diagnostics11050840
Alzamzmi GA, Rajaraman S, Antani S.
UMS-Rep: Unified Modality-Specific Representation for Efficient Medical Image Analysis.
(2021) Informatics in Medicine Unlocked, 24, art. no. 100571. http://www.journals.elsevier.com/informatics-in-medicine-unlocked doi: 10.1016/j.imu.2021.100571
Rajaraman S, Zamzmi G, Folio L, Alderson P, Antani S.
Chest X-ray Bone Suppression for Improving Classification of Tuberculosis-Consistent Findings.
Diagnostics. 2021; 11(5):840. https://doi.org/10.3390/diagnostics11050840
More...