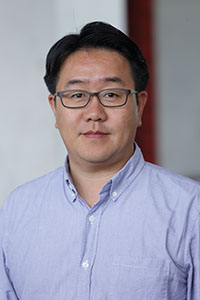 Seo Baik, PhD
Computational Health Research Branch
Biostatistician
Contact Information
Building 38A - Lister Hill Center, 9N911
301.827.4999
seo.baik@nih.gov
Expertise and Research Interests:
In June 2015 Seo Baik, Ph.D., joined the Lister Hill National Center for Biomedical Communications at the National Library of Medicine. Dr. Baik received his doctorate degree in Statistics from University of Pittsburgh and his Master's and Bachelor's degrees in Applied Statistics from Texas A&M University and Chung-Ang University, Seoul Korea respectively. He has rich experience with the evaluation of large databases – especially Medicare's huge trove of clinical and administrative data. He recently published a comparative effectiveness study – a lead article in JAMA Internal Medicine – that showed that warfarin was safer than a new and expensive factor Xa inhibitor. His research interests include comparative efficacy and safety of prescription drugs, health economics, and cost-effectiveness of healthcare. He works in the Computer Science Branch with Dr. Clem McDonald and others.
Honors and Awards:
Received an individual NLM Special Act or Service Award in 2017 for completing the analysis and interpretation of several biomedical statistical projects.