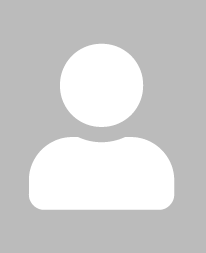 Sandeep Angara
Applied Clinical Informatics Branch

Contact Information
Nihbc 38A - Lister Hill 10n1003i
301.827.3364
sandeep.angara@nih.gov
Publications:
Yang F, Zamzmi G, Angara S, Rajaraman S, Aquilina A, Xue Z, Jaeger S, Papagiannakis E, Antani SK.
Assessing Inter-Annotator Agreement for Medical Image Segmentation.
IEEE Access, doi: 10.1109/ACCESS.2023.3249759.
Ahmed SR, Befano B, Lemay A, Egemen D, Rodriguez AC, Angara S, Desai K, Jeronimo J, Antani S, Campos N, Inturrisi F, Perkins R, Kreimer A, Wentzensen N, Herrero R, Del Pino M, Quint W, de Sanjose S, Schiffman M, Kalpathy-Cramer J.
Reproducible and Clinically Translatable Deep Neural Networks for Cancer Screening.
Res Sq. 2023 Mar 3;. doi: 10.21203/rs.3.rs-2526701/v1. PubMed PMID: 36909463; PubMed Central PMCID: PMC10002800.
Xue Z, Angara S, Guo P, Rajaraman S, Jeronimo J, Rodriguez AC, Alfaro K, Charoenkwan K, Mungo C, Fokom‐Domgue J, Wentzensen N, Desai K, Ajenifuja K, Wikström E, Befano BS, Antani S.
Image Quality Classification for Automated Visual Evaluation of Cervical Precancer.
Zamzmi, G., Antani, S., Bagci, U., Linguraru, M.G., Rajaraman, S., Xue, Z. (eds) Medical Image Learning with Limited and Noisy Data. MILLanD 2022. Lecture Notes in Computer Science, vol 13559. Springer, Cham. https://doi.org/10.1007/978-3-031-16760-7_20.
Angara S, Guo P, Xue Z, Antani S.
An Empirical Study of Vision Transformers for Cervical Precancer Detection.
In: Santosh, K., Hegadi, R., Pal, U. (eds) Recent Trends in Image Processing and Pattern Recognition. RTIP2R 2021. Communications in Computer and Information Science, vol 1576. Springer, Cham. https://doi.org/10.1007/978-3-031-07005-1_3.
More...