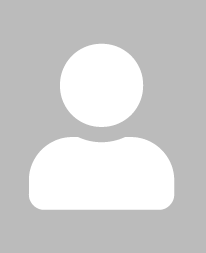 Craig Locatis, PhD
Scientific Computing Branch
Educational Research Specialist
Contact Information
Building 38A - Lister Hill Center, 7S712
301.827.4968
clocatis@mail.nih.gov
Expertise and Research Interests:
Research Interests: Telemedicine, Distance Learning, Research, Evaluation, Instructional Design
Craig Locatis is a Senior Researcher in the Office of High Performance Computing and Communications (OHPCC), leading a research team conducting intramural research on Collaboration Technologies and their application to Telehealth and Telemedicine and Distance Learning and Education. He also serves as project officer for certain OHPCC extramural contracts.
Prior to joining OHPCC he helped establish a national center within NLM for demonstrating applications of multimedia interactive technology for health professions education and providing consultation on their development and use. He helped establish a network of faculty development centers on the development and use of instructional media and worked on the interface and online help for NLM's first computerized online catalog for end-users. He also managed a NLM project supported by the US State Department to connect the national libraries of eight newly independent states of the former Soviet Union to the Internet and provide them access to the Library's online information resources.
While at NLM, Dr. Locatis has taught courses at Catholic University, Marymount University, and the George Washington University and was a visiting professor to the Medical Faculty at Vilnius University in Lithuania, helping establish a computer lab. He was on the faculty of Rutgers University before joining the Lister Hill Center and the National Library of Medicine.
Education:
BA in Political Science from Arizona State University
MA in Educational Technology from Arizona State University
PhD in Instructional Technology from Syracuse University
Professional Activities:
Contributing editor of the journals Computers in Human Behavior and Educational Technology Research and Development
Internet2 and its Collaboration Special Interest Group
American Telemedicine Association
Honors and Awards:
2015 - Outstanding Research Reviewer Award from the Association for Educational Communications and Technology for work on their journal, Educational Technology Research and Development and "for Constructive and Timely Reviews and for Distinguished Service to the ETR&D Research Board of Consulting Editors"
2012 - Health and Science Communications Association Special Achievement Award
2010 - Educational Technology Research and Development and the Association for Educational Communications and Technology Outstanding Reviewer Award
2004 - National Institutes of Health Award of Merit
Publications:
Fernandez-Repollet E, Locatis CN, De Jesus-Monge WE, Maisiak R, Lie WL
Effects of summer internship and follow-up distance mentoring programs on middle and high school student perceptions and interest in health careers.
BMC Med Educ. 2018 May 2;18(1):84. doi: 10.1186/s12909-018-1205-3.
Marchell R, Locatis CN, Brgess G, Maisiak R, Liu WL, Ackerman M
Patient and Provider Satisfaction with Teledermatology.
Telemed J E Health. 2017 Aug;23(8):684-690. doi: 10.1089/tmj.2016.0192. Epub 2017 Apr 4.
Marchell R, Locatis C, Burges G, Maisiak R, Liu WL, Ackerman M
Comparing High Definition Live Interactive and Store-and-Forward Consultations to In-Person Examinations.
Telemed J E Health. 2017 Mar;23(3):213-218. doi: 10.1089/tmj.2016.0093. Epub 2016 Oct 5.
Kochmann M, Locatis CN
Telemedicine in the Apple App Store: An exploratory study of teledermatology apps. .
In Smari, W. & Natarian, J. (Eds.), Proc 2016 Int Conf Collaboration Technologies and Systems, Orlando, Florida, October 31-November 4, Institute for Electrical and Electronic Engineers & Association for Computing Machinery, 534-537.
More...