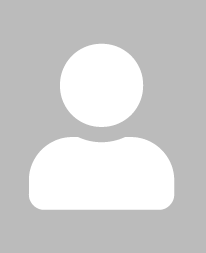 Hang Yu, MS
Applied Clinical Informatics Branch

Contact Information
Building 38A - Lister Hill Center, 10S1021A
301.827.5527
hang.yu@nih.gov
Expertise and Research Interests:
Hang Yu is an image processing engineer at the Lister Hill National Center for Biomedical Communications (LHNCBC), National Library of Medicine (NLM), National Institutes of Health (NIH). He received his MS from University of Missouri - Columbia in 2015. His research interests include machine learning, computer vision, and image analysis.
Publications:
Yang F, Yu H, Kantipudi K, Rosenthal A, Hurt D, Antani S, Yaniv ZR, Jaeger S.
Differentiating between Drug-Sensitive and Drug-Resistant Tuberculosis with Machine Learning for Clinical and Radiological Features.
Quantitative Imaging in Medicine and Surgery, 0(0): 1–16, 2021. Publish Ahead of Print.
Karki M, Kantipudi K, Yu H, Yang F, Kassim Y, Yaniv Z,Jaeger S.
Identifying Drug-Resistant Tuberculosis in Chest Radiographs: Evaluation of CNN Architectures and Training Strategies.
43rd Annual International Conference of the IEEE Engineering in Medicine and Biology Society, accepted on July 15th, 2021, will be held virtually October 31 – November 4, 2021.
Yu H, Yang F, Rajaraman S, Ersoy I, Moallem G, Poostchi M, Palaniappan K, Antani S, Maude RJ, Jaeger S.
Malaria Screener: a smartphone application for automated malaria screening.
BMC Infect Dis. 2020 Nov 11;20(1):825. doi: 10.1186/s12879-020-05453-1.
Yu H, Yang F, Silamut R, Maude S, Jaeger S, Antani SK.
Automatic Blood Smear Analysis with Artificial Intelligence and Smartphones.
ASTMH 68th Annual Meeting, Washington DC, Nov. 20-24, 2019.
More...