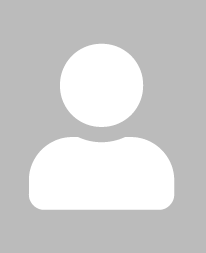 Hang Yu, MS
Applied Clinical Informatics Branch

Contact Information
Nihbc 38A - Lister Hill 10s-1021a
301.827.5527
hang.yu@nih.gov
Expertise and Research Interests:
Hang Yu is an image processing engineer at the Lister Hill National Center for Biomedical Communications (LHNCBC), National Library of Medicine (NLM), National Institutes of Health (NIH). He received his MS from University of Missouri - Columbia in 2015. His research interests include machine learning, computer vision, and image analysis.
Publications:
Karki M, Kantipudi K, Haghighi B, Bui V, Yang F,Yu H, Harris M, Kassim YM, Hurt DE, Rosenthal A, Yaniv Z, Jaeger S.
Training Data for Machine Learning to Enhance Patient-Centered Outcomes Research (PCOR) Data Infrastructure — A Case Study in Tuberculosis Drug Resistance.
Yu H, Mohammed FO, Hamid MA, Yang F, Kassim YM, Mohamed AO, Maude RJ, Ding XC, Owusu ED, Yerlikaya S, Dittrich S, Jaeger S .
Patient-level performance evaluation of a smartphone-based malaria diagnostic application.
Malar J 22, 33 (2023). https://doi.org/10.1186/s12936-023-04446-0.
Karki M, Kantipudi K, Yang F, Yu H, Wang xY, Yaniv Z, Jaeger S.
Generalization Challenges in Drug-Resistant Tuberculosis Detection from Chest X-rays.
Diagnostics (Basel). 2022 Jan 13;12(1):188. doi: 10.3390/diagnostics12010188. PMID: 35054355; PMCID: PMC8775073.
Karki M, Kantipudi K, Yu H, Yang F, Kassim Y, Yaniv Z,Jaeger S.
Identifying Drug-Resistant Tuberculosis in Chest Radiographs: Evaluation of CNN Architectures and Training Strategies.
43rd Annual International Conference of the IEEE Engineering in Medicine and Biology Society, accepted on July 15th, 2021, will be held virtually October 31 – November 4, 2021.
More...