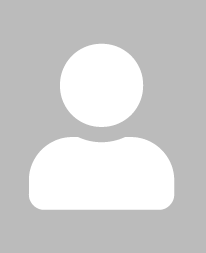 Feng Yang, PhD
Computational Health Research Branch

Contact Information
Building 38A - Lister Hill Center, 9S909
301.827.1713
feng.yang2@nih.gov
Expertise and Research Interests:
Feng Yang, PhD, joined the Communication Engineering Branch at Lister Hill National Center for Biomedical Communications (LHNCBC) as a visiting scientist in October 2017. She is currently a visiting Professor in GuiZhou University. She had been an associate professor in Beijing Jiaotong University, Beijing, China, from 2012 to 2019. Dr. Yang received her PhD degree from National Institute of Applied Science (INSA Lyon) in France in 2011, and her B.S. and M.S. degrees from Northwestern Polytechnical University in China in 2005 and 2007, respectively. Her research includes deep learning based disease detection and biomedical image processing and analysis.
Honors and Awards:
Dr. Feng Yang received the NLM Special Acts/Services Group Award in 2018.
Publications:
Yu H, Yang F, Rajaraman S, Ersoy I, Moallem G, Poostchi M, Palaniappan K, Antani S, Maude RJ, Jaeger S
Malaria Screener: a smartphone application for automated malaria screening.
BMC Infect Dis. 2020 Nov 11;20(1):825. doi: 10.1186/s12879-020-05453-1.
Yang F, Quizon N, Silamut K, Maude RJ, Jaeger S, Antani SK
Cascading YOLO: Automated Malaria Parasite Detection for Plasmodium Vivax in Thin Blood Smears.
To be presented at SPIE Medical Imaging, Feb.18-20, 2020, Houston, USA.
Yu H, Yang F, Silamut R, Maude S, Jaeger S, Antani SK
Automatic Blood Smear Analysis with Artificial Intelligence and Smartphones.
ASTMH 68th Annual Meeting, Washington DC, Nov. 20-24, 2019.
Yang F, Poostchi M, Silamut K, Maude RJ, Jaeger S, Thoma G
Automated Parasite Classification of Malaria on Thick Blood Smears.
ASTMH 67th Annual Meeting, New Orleans, LA, Oct. 28 – Nov. 1, 2018.
More...