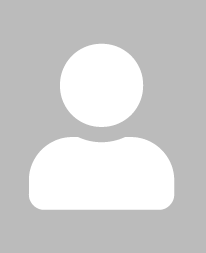 Chris Lu, PhD
Applied Clinical Informatics Branch

Contact Information
Building 38A - Lister Hill Center, 9S911
301.827.4945
chlu@mail.nih.gov
Expertise and Research Interests:
Chris is a senior systems architect in the Lexical Systems Group (LSG) at the NIH/NLM. His expertise includes tuning software development process, architecture specification, analysis, design, implementation, testing and mentoring. He received his PhD in Computer Integrated Manufacturing and Design (CIMAD) in the mechanical engineering department from University of Maryland.
He leads many natural language processing (NLP) projects at the NIH/NLM, including the public releases of the UMLS SPECIALIST Lexicon and Lexical Tools, Visual Tagging Tools (VTT), SubTerm Mapping Tools (STMT), MEDLINE N-gram Set (MNS), Text Categorization Tool (TC) and Spell Checker for Consumer Language (CSpell). He is a member of AMIA, ACM and Academia.
Honors and Awards:
Publications:
Lu CJ, Payne A, Mork JG.
Identifying Criteria for Antonym Generation from Corpora.
AMIA 2021 Annual Symposium.
Lu C, Payne A, Mork J.
Proper filter usage to retrieve multiwords from the MEDLINE n-gram set: Reply to the Turki et al commentary "Enhancing filter-based parenthetic abbreviation extraction methods".
Journal of the American Medical Informatics Association, Volume 28, Issue 3, March 2021, Page 670, https://doi.org/10.1093/jamia/ocaa313.
Lu CJ, Payne A, Mork JG.
The Unified Medical Language System SPECIALIST Lexicon and Lexical Tools: Development and applications.
J Am Med Inform Assoc. 2020 May 29;27(10):1600-1605. doi: 10.1093/jamia/ocaa056.
Lu CJ, Payne A, Mork JG.
Enhanced Features in the SPECIALIST Lexicon - Antonyms.
AMIA 2020 Virtual Annual Symposium, November 14-18, 2020.
More...