Sameer Antani Inducted into AIMBE College of Fellows
---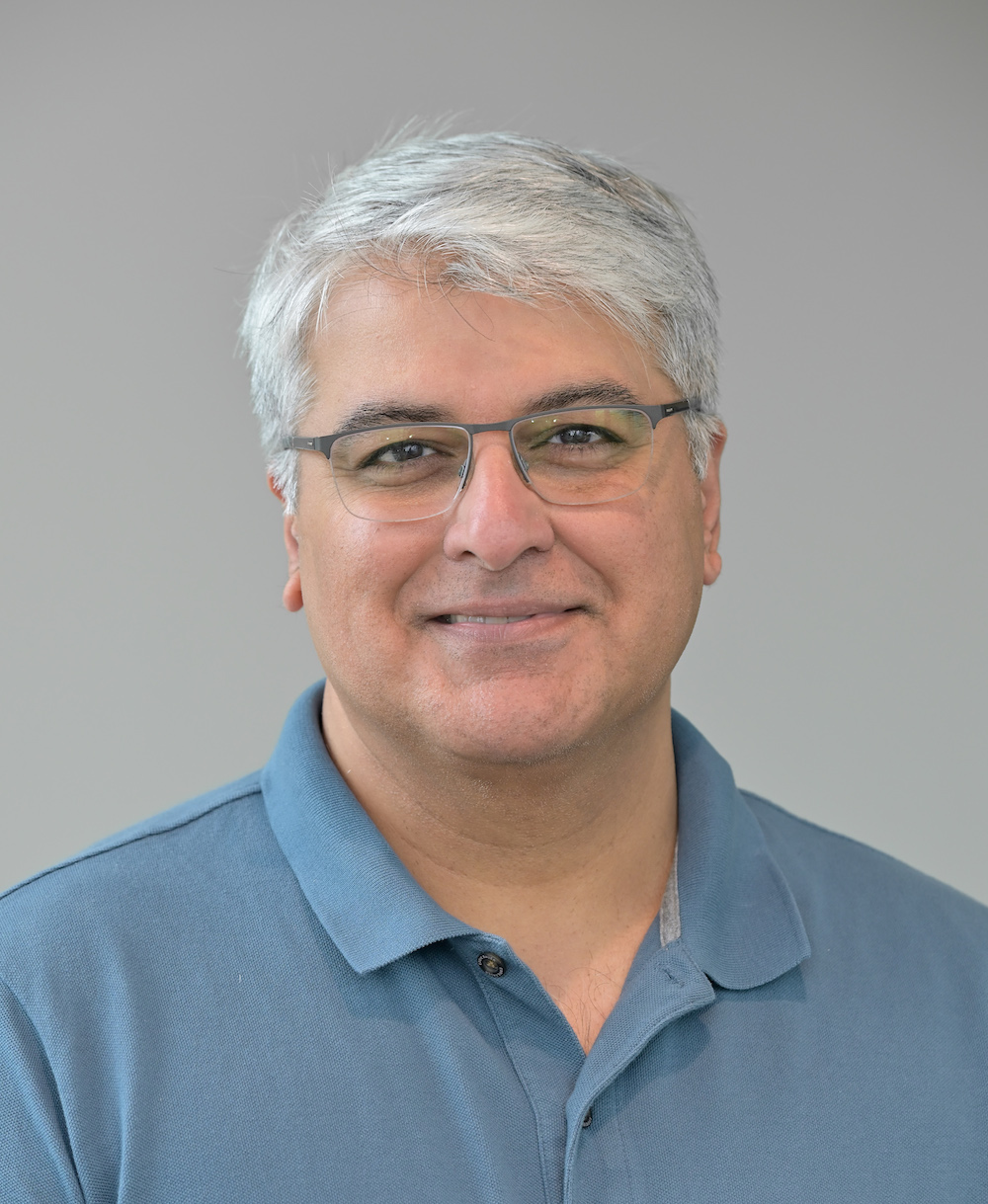 The American Institute for Medical and Biological Engineering (AIMBE) has announced the induction of Sameer Antani, PhD, Principal Investigator (Tenure-Track), Lister Hill National Center of Biomedical Communications, National Library of Medicine, National Institutes of Health to its College of Fellows.
Election to the AIMBE College of Fellows is among the highest professional distinctions accorded to a medical and biological engineer. College membership honors those who have made outstanding contributions to "engineering and medicine research, practice, or education" and to "the pioneering of new and developing fields of technology, making major advancements in traditional fields of medical and biological engineering, or developing/implementing innovative approaches to bioengineering education."
Dr. Antani was nominated, reviewed, and elected by peers and members of the College of Fellows for "exceptional skill in devising imaging physics-based MLAI for clinical decision-making, leading to improved diagnostics in underserved, low-resourced areas."
Dr. Antani is recognized for his 20-year career, conducting cutting-edge research in machine learning/artificial intelligence (ML/AI). His research studies the use of ML/AI, as well as biomedical image informatics, image processing and computer vision, and information retrieval, to advance computational sciences and engineering in biomedical research, education, and clinical care, in particular for underserved and low-resourced areas.
His work utilizes machine learning techniques for analysis of large biomedical data, which train AI to detect diseases in underserved groups and low-resourced areas. Examples of this include: AI detection of cervical pre-cancer, to mitigate difficulties in diagnosing using traditional methods; launching a mobile radiology vehicle that allows staff to take chest X-rays and screens for HIV/TB, using software containing our algorithms, in rural and low-income areas; and detection of cardiac myopathy, a risk factor for Sickle Cell Disease, from cardio echo videos.
AIMBE Fellows are comprised of the top two percent of medical and biological engineers in the country and have been awarded the Nobel Prize, the Presidential Medal of Science and the Presidential Medal of Technology and Innovation, and many also are members of the National Academy of Engineering, National Academy of Medicine, and the National Academy of Sciences.