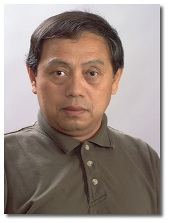 Zhirong Li, MS
Applied Clinical Informatics Branch

Contact Information
Building 38A - Lister Hill Center, 10S1011C
301.827.4758
zhli@mail.nih.gov
Expertise and Research Interests:
Mr. Li helped develop an automated system, called Web Based Medical Article Record System (WebMARS), to produce bibliographic records for its MEDLINE® database from full text versions of HTML (PDF) format online journal articles. The WebMARS employs document image analysis and understanding techniques and DOM technology.
Publications:
Li Z, Wang X, Wang L, Ji W, Zhang M, Zhu Y, Yang F.
UNet-ESPC-Cascaded Super-Resolution Reconstruction in Spectral CT.
2020 15th IEEE International Conference on Signal Processing (ICSP).
Thoma GR, Ford G, Le DX, Li Z.
Text Verification in an Automated System for the Extraction of Bibliographic Data.
Proc. 5th International Workshop on Document Analysis Systems, Springer-Verlag: Berlin. 2002 Aug;: 423-32.